What is Responsive Website Design?
Responsive WebDesign makes your web page look good on all devices including desktops, tablets, and smartphones.
Responsive Web Design responds to the device that you are viewing the website from, and displays it in a readable format, layout specifically optimized for that device.
In the background the magic happens, this is where the website is transformed into a certain size, format to display the content or render the information for that device. Menus are converted into Hamburger menus, text and images are resized all on the fly!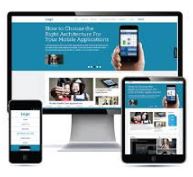 That way, the content is readable and easy to navigate across all devices. On a smartphone, the content might appear as a single column, perhaps stacked vertically. Or possibly the user would have the ability to swipe over to view other columns.
So why is Responsive Webdesign important? Glad you asked!
Well Google will start optimizing it's search engine results using mobile website versions first. The reason is, most users these days are reading, searching, purchasing and accessing websites from their tablets and smart phones. The smaller screen sizes need to view your website correctly!. Here are the statistics..
For 2017 the number of mobile phone users is forecast to reach 4.77 billion.
Now this raises some concerns for older websites and static sites that do not resize or respond to devices. These websites and businesses search results will be thrown to the back of the Search Engine Results.  If you don't have a Responsive Website than your are at risk of losing customers and customers finding you on the internet through the Google Search Engine.
So Search Engine Optimization will need to be adjusted to meet this new criteria from which results will be displayed.
Google has also made  available a Website Checker to see if your website is Mobile-Friendly.
It's called Google Mobile Friendly Test.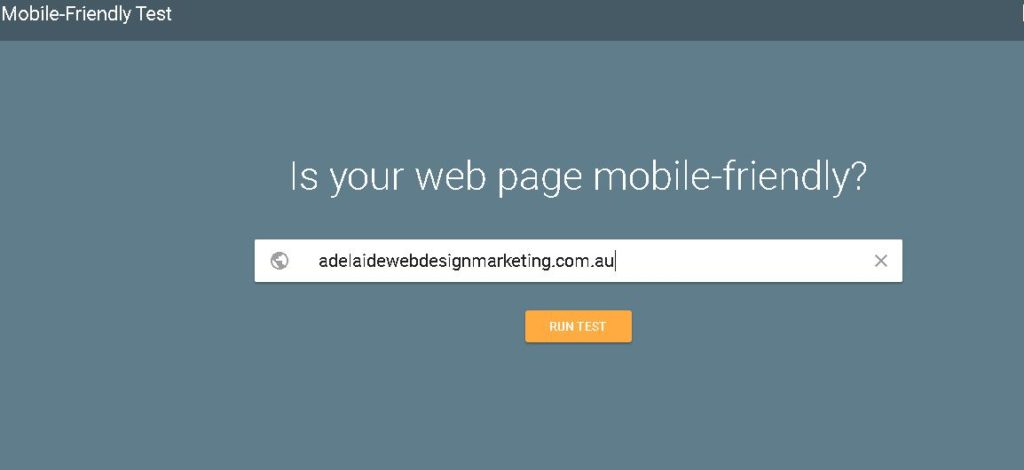 Come try it out Now
https://search.google.com/test/mobile-friendly
If your site is not Mobile Friendly, please reach out to Adelaide WebDesign & Marketing for a FREE website refresh proposal.
What is Responsive WebDesign?