A responsive website design allows any user to view your website from any device being Desktop, Laptop, Tablet and Smartphone.
Does your business have a website that is beautifully designed and responsive?
If no, then it may be time to update your website.
We can provide the following responsive websites
Single Page Website – list services and business contact information
Business Website – showcase your business services or product
Ecommerce Website – you have physical, virtual or downloadable products to sell online.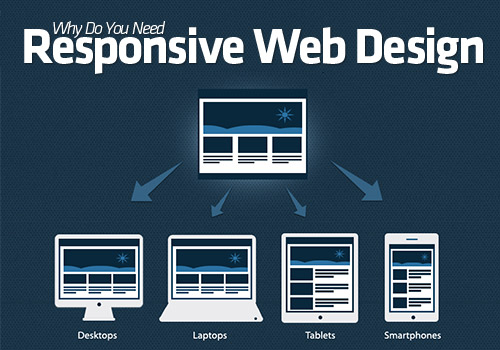 Designing your website right the first time will increase your success rate with gaining new customers whether they are viewing it from a mobile device or from laptop or tablet device.  Dynamic websites automatically adjust to the end-users screen type without having to recode the site for multiple screen sizes. Technology advances in web design now make it possible for your website to detect a device or browser and deliver your website in the best possible format for the screen size it is displayed on.
Our main focus is to promote your business through engaging responsive web designs, that are a simple to use. Integrating Social Media and Call to Action forms.   These will generate new leads from your website.  We develop our sites using WordPress, and E-commerce tools and conform to the latest web developer standards and frameworks.
Website Design Standards
Some sites, don't scale well when on smaller screens and are hard to read the text. The constant need to zoom in to see content can deter visitors and ultimately losing a customer. So when you view your website be sure to test it across multiple devices like Android and Iphone. Different Browser will render your site differently so test it across Safari, Internet Explorer, Chrome and Firefox to name a few.
At Adelaide Web Design & Marketing we make sure your website displays correctly across a myriad of devices and browsers by conforming to Website Design standards. We test the compatibility of your website to ensure your customers get the best user experience possible.
Want to learn more about HTML Responsive web designs click here
Want to get an Estimate Quote for your Website?