What is SEO?
SEO or Search Engine Optimisation is the name given to the activity that attempts to improve search engine rankings.
The Search Engine Results Page (SERP) by Google displays links to pages it considers relevant and authoritative.
Essentially a website should be SEO optimized to serve the content to Google so it can be correctly indexed. There are many factors that decide how a particular keyword, or set of keywords determine which websites and content should be displayed on the first page of Google.
Google's criteria and Algorithm changes often and can affect your websites ranking if you do not conform to Googles requirements.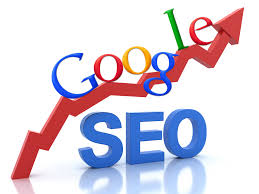 Want to know more get our FREE Digital Marketing Guide here