If you liked it.. Share it!
Most businesses have a Social Media Facebook Business Page for people to connect and contact you.
Your company website should also include links to your Facebook page and the ability to contact you directly through Facebook messenger.
But how do you get Facebook Messenger connected to your website?
Now with our specialized service we can integrate your website with Facebook Messenger to capture all leads in one place!
Here are
8 Reasons for using Facebook Messenger on your website

;
Improves your customer service experience by 200% from your website.
Website visitors are connected to a real person with online instant chat
Generate More Leads – 64% of people across age groups say they'd rather message a business than call or email.
Engage in real-time customer chat from your website, customer enquiries and customer support.
Increase in Sales, and better conversions from leads into customers
Facebook and your Business website are linked together for a better customer relationship and end user experience.

Better engagement for your online users, by answering questions and offering customers to leave messages.
Powerful communication tool for your business to reach more customers in the online world.
Facebook messenger and live chat are a winning combination when it comes to customer support. Providing live, instant and personalized customer support is extremely effective to not only increases customer satisfaction but also boost up conversion rate.
Below is what Facebook Messenger could look like on your website.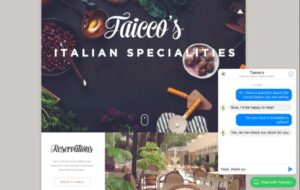 It pops up at the bottom over your website page with a message or question to your website visitor.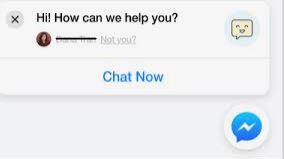 Here you can start the conversation right from your website! You website becomes a two-way communication platform to capture new visitors and enquiries
Want to have Facebook Messenger integrated on your website ?
GET FACEBOOK MESSENGER ON YOUR WEBSITE HERE
8 Reasons you need Facebook Messenger..
If you liked it.. Share it!