What is Digital Marketing ?
Digital Marketing is the marketing of products or services using digital technologies, mainly on the Internet, but also including mobile phones, display advertising, and any other digital medium.
There are many channels for Digital Marketing like Social Media, Email Marketing, Content Marketing and SEO to name a few.
Having an effective Digital Marketing strategy to target your audience can increase customers, sales and attract new leads and inquiries.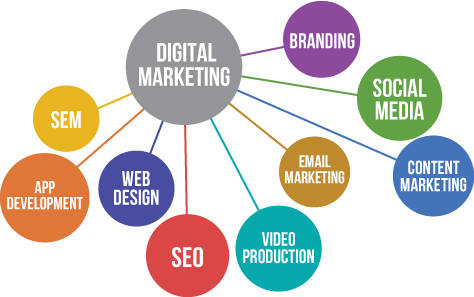 Want to know more get our FREE Digital Marketing Guide here