Step by Step Website design Process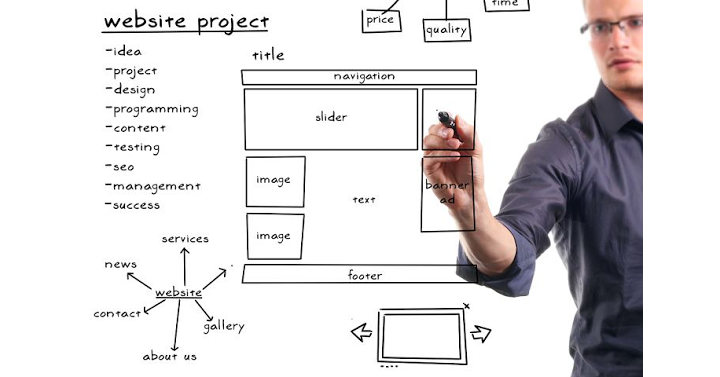 1. Decide on what type of Website you need?
Single Page Website – list services and business contact information
Business Website – showcase your business services or product
Ecommerce Website – you have physical, virtual or downloadable products to sell online.
See Our Work – not sure yet? Have a look at some of our client sites.
If you need some assistance with which type you need just let us know so we can guide you.

2. Write down the pages you want to have for your website
A typical site may include the following;

Home Page
About Us
Our Services
Contact Us

3. The layout of your website should be consistent across all pages.
An easy to read laid out website will have a navigation menu, logo, images displaying your brand or business, text with information and a footer with key links to other pages.
We will send you examples of layouts that will fit your requirements

4. Write a short paragraph about who you are or what you are offering
This should be a very clear description summarizing key points of who you are, what you do/offer. This will go on the Homepage

5. We will need your text and information to display on your website
Using a text editor like Notepad or Word write your text for your website and read it back carefully. We will review and advise of any changes if needed. A paragraph per page will be required.

6. Logo and Images of your business will need to be provided.
If you have a logo please send it to us. We will use it on the website.
Should you have your own photos or images you want displayed on the website, please ensure these are of high resolution and clear image quality. Accepted file formats for website images are png, jpg.
We will convert and optimize these images for the website.
The Size of the images can be large to send via email, we will send a link to upload image files.

7. Selecting a Webpage Design
If there is a website you like the look & feel of, let us know it will help us match your type of style. We recommend a simple, clean, easy to read website design that flows.
We will try and match your business theme, colours, styling and fonts to keep inline with your image.
We will send you some webdesign styles that match your preferences.

8. An onboarding email will be sent with a summary of what we need from you to get started.

This will include the following;
Your Details for Accounts and billing
Type of Website
Name of each page
All business and contact details
The images you want displayed
Your logo
Your text and information
Preferred Layout and Style

9. Website Design Creation will commence once deposit is received
We will design and build the website homepage as the first page with all the elements for the layout and web design. If you have any adjustments and changes please let us know. Once you have approved the first page the rest of the website will be built.

10. Website Design review and completion
We will schedule a meeting to go through the website design and review any changes that are required. Upon approval of all changes and receipt of final payment we will publish your website.

READY TO GET STARTED?